The Hotel
Hotel Ali Baba is a well-kept hotel with family athmosphere, run by a swiss-egytian couple.
Facilities

Das Hotel verfügt über 27 Zimmer, ein großes Restaurant mit Terrasse und eine Shisha-Bar.
The hotel offers 27 rooms, a spacious Restaurant with terrace and a shisha bar.
Since 2012 there is a small pool too.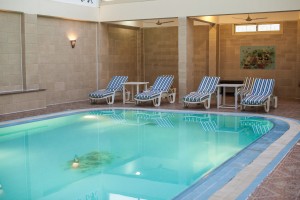 Special
April till November the restaurant at the roof terrace retaurant is opened. Experience a marvelous view of the sea and the desert.
Location
The Hotel is sited at the outskirts of the city of Safaga, directly opposite of the Hotels Menaville and Lotus Bay, with three walking minutes distance to the beach.
Transfer
The distance to Hurghada airport is approx. 50 km.
Hotel transfer:
1 person 25 Euro, one way
2 person 17.5 Euro per guest, one way
3+ person 15 Euro per guest, one way (minibus)